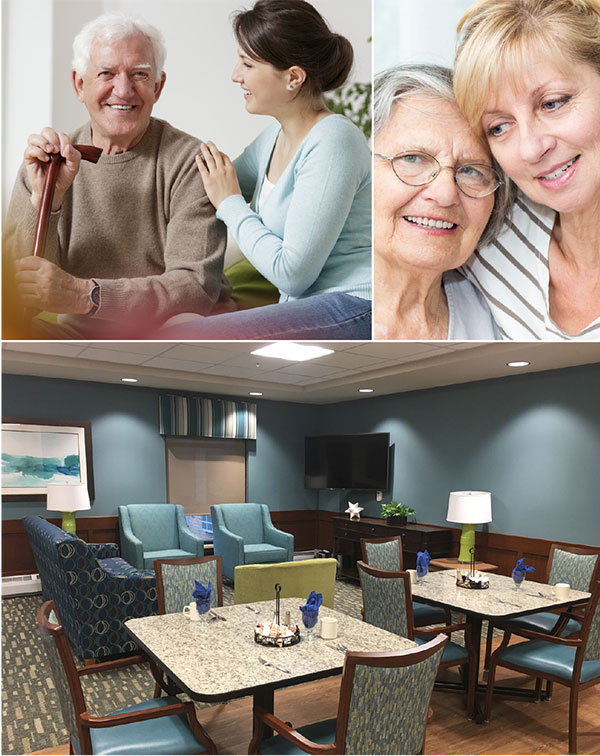 We offer both short-term rehabilitation and long-term nursing services in our licenced health care center.
Short Term Rehab
Our focus is individualized rehabilitation programs. We know that the rehabilitation process is different for everyone. Our team of rehabilitation and skilled nursing professionals personalizes each individual's care plan, catering to each person's unique needs.
Our rehabilitation team can also evaluate the appropriate use of adaptive devices. These devices can significantly improve the quality of life, both in our skilled nursing center and at home. Often, the brief stay at The Village of East Harbor is the perfect stepping-stone in the transition from hospital to home
---
---
Long-Term Nursing
Our licensed health care center offers private and semi-private rooms with Medicare and Medicaid certified beds. Residents benefit from a professionally trained, caring staff guided by our Medical Director. Recreational and social activities, an on-site barber/beauty shop, chaplaincy services, and hospice care are available.
Compassionate staff is highly trained to meet the specialized needs of seniors who may be experiencing the effects of aging such as frailty, lack of mobility, loss of skills, and medical monitoring.
We offer group and individual activities to promote socialization, prevent isolation and enhance the overall quality of life. Our social worker and chaplain are available for residents and their families.
pdf Print information about Skilled Nursing at The Village of East Harbor. (772 KB)