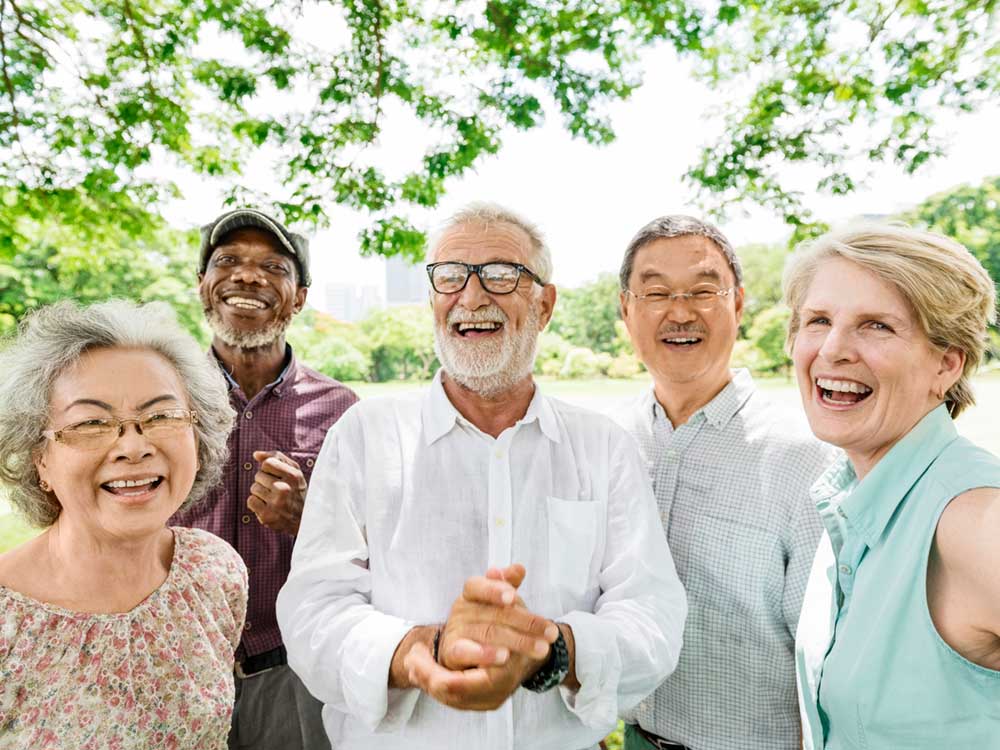 Harbor Inn's vibrant neighborhood helps you develop new friendships
In a study published by UCSF, 43 percent of older adults surveyed felt lonely—even if they didn't necessarily live alone. They also found that these feelings of emptiness and disconnection can have an adverse impact on health outcomes as people age.
It's true that we can't avoid losing people as we age; in fact, if we're lucky enough to live to a ripe old age, we might eventually have to face the reality that we're one of only a handful of people left from our generation. But this natural process doesn't need to result in you feeling lonely, or alone.
Here are a few ways to enhance your quality of life, help you build new relationships, and ensure you stay connected to your wider community.
---
Make Time to Chat
Make time for regular visits with family and friends. If they live in different areas, try to create a monthly schedule where you catch up with all of your favorite people on a regular basis. Doing this by phone or email works, but if you can do video calls—even better!
Keep it Social
If you live near friends and family, even better! Setup regular coffee, tea, lunch, or dinner dates. Try new restaurants and experiment with different cuisines. You could even do this at home—or at their place—and work your way through a new cookbook.
Take a Daily Constitutional
If you have a dog, it's likely you're already doing this! Neighborhood walks are a great way to meet your neighbors, get some exercise, and stay connected with your community. Walk as near or as far as works for you; just be sure to make a point to greet everyone that you pass by!
Check out Your Senior Center
Many towns have a vibrant senior center that offers a variety of engaging activities designed to help you stay connected to your community and make new friends. Check out their calendar to find out more about drop-in activities, special events, and more.
Share Your Experience
Don't underestimate the value of your lifelong experiences! Perhaps you worked in a specialized field and you could function as a mentor to someone interested in, or early on, in their career. Or you love to read and would love to spend time with children as they develop their literacy skills. VolunteerMatch, the United Way, and your local community center are great places to start looking for a volunteer opportunity that will fit your unique skills and experience.
Move to a Senior Living Community
Intentional communities such as the Village of East Harbor provide an easy way to stay connected! Our curated activities run the gamut from regular spiritual activities to health and wellness events to informative classes to arts and crafts. Our community facilitators plan regular events, all at your doorstep! Schedule a tour to check out our campus today.